Nadia Roan, PhD
Dr. Nadia Roan covered a lot of ground this past June – Denmark followed by China for work, and upon her return to San Francisco, crossing the hall of the 5th floor of the Gladstone Institutes at Mission Bay. As of July 1, Dr. Roan is both Associate Professor of Urology at UCSF and Visiting Scientist at the Gladstone Institute of Virology and Immunology.
It's been a rewarding path, and well-deserved – though organic, slightly unexpected, and seemingly fated, as Roan describes how she got here. After finishing her PhD, which focused on mucosal immune T-cell responses to Chlamydia, she discovered that Dr. Warner Greene at the Gladstone Institute of Virology and Immunology was exploring the ways host components in mucosal tissues interact with HIV and facilitate transmission.
"I was absolutely fascinated by the intricate relationships that exist between a pathogen and its host, and wanted to apply the mucosal immunology knowledge I acquired from my PhD training to better understand the interactions between mucosal factors and HIV, a virus that has affected the livelihoods of tens of millions of people worldwide," she explains.
In 2007, Roan accepted a postdoctoral position in Greene's lab and in the decade since, she has grown to lead her own lab at UCSF but has stayed closely connected with the Gladstone Institutes.
"I actually really love lab work," Roan emphasizes. "I know it looks a lot like I'm usually in front of my computer writing grants and papers – which is often true and important – and given that and travel, it's been about six months since I've been at the bench. But I really miss it and can't wait to get in there again. I hope to always be running experiments throughout my career," she adds.
Fortunately, she predicts being squarely back with pipette in hand by early this fall.
In weekly lab meetings, Roan and her lab typically share and discuss various research questions, and whether they're worthy to pursue. With so many good ideas, it can be difficult to determine what to ultimately focus on, but there are a few parameters that guide the decision:
"You have to be really, really interested in the idea – at least one person has to be really excited – because that provides the necessary drive to see a study to its completion. At the same time, we have to consider whether a proposed idea is realistic? We can do some high-risk things, but there are real practical considerations regarding feasibility. Also, is there likely to be funding for this idea? With fewer financing options, that's an unfortunate but key factor to consider."
Roan's own research arc offers a good model of considering the pros and cons to an idea, and when to make the leap in pursuing it. When she began her postdoc, many HIV researchers were studying transmission in an isolated context. Roan began looking at more physiological elements of transmission – like considering the effects of semen, present during most cases of real-life sexual transmission of HIV.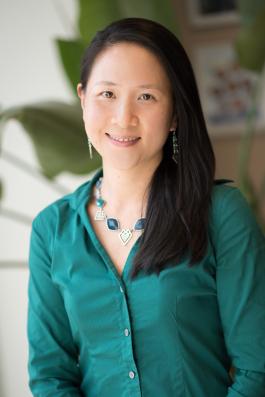 "I discovered semen components that markedly increase the efficiency of HIV infection, and amazingly these same semen factors also appear to have a role in reproduction." In her own lab Roan later began to examine the effects of other mucosal components, including various mucosa-resident cells, on the efficiency of HIV infection. Her lab found that in general the mucosa harbors a variety of cells and soluble factors that promote HIV infection. This helped open whole new windows of exploration for targeted prevention and treatment.
In terms of how her career in science began, Roan claims she "got into research by accident." While pursuing her undergraduate degree at UC Berkeley, she "was looking for a job the summer after my freshman year to help pay my tuition fees, and my Chemistry TA suggested working in a lab. I found that Professor Tom Alber was looking for students to work in his lab that summer, and he became my first science mentor."
Although initially only intending to work in the lab for just the summer, she ended up staying there until she graduated.
The idea of new frontiers was familiar to the Bay Area native who was born in Berkeley and went to high school in Albany, CA, but in between grew up in Taiwan, Japan, the East Coast, and Germany, due to her father's profession as a mathematician with appointments at various international institutions. After graduating from college, Roan went straight into the PhD program in Biological Biomedical Sciences at Harvard Medical School, with the intention of studying transcriptional regulation in context of protein-protein interactions.
The program offered considerable flexibility, with students being afforded the opportunity to take various rotations in subspecialties before committing to a specialization. This is arguably where the first sea change occurred for Roan.
Wanting to explore what it was like to work with mice, and curious how one could study processes that occur "in vivo" – she did a rotation in Michael Starnbach's lab studying T-cell responses to Chlamydia in mice, and was hooked. She then switched her focus to immunology. Always wanting to return to Northern California, after completing her doctorate the move to Gladstone was perfectly timed. San Francisco is the perfect locale for matching her work in the lab with her athletic pursuits – having completed two full and eight half marathons, Roan runs even while maintaining her extended travel schedule.
Given all she's accomplished thus far – which Roan modestly defines as incremental contributions to the field of mucosal transmission – when thinking of her dream research achievement she points to wanting to secure a firmer understanding of the basics of HIV pathogenesis:
"We still don't really understand why such a simple virus – with so few genes and proteins – can cause such destruction. This is what really motivates me as I transition somewhat from a focus on transmission to one on pathogenesis, including moving towards achieving a cure for HIV."
More concrete findings in this respect would help researchers better understand the immune system in general, which can help to achieve developing an immune-based cure for the virus. Studies in monkeys, Roan explains, indicate that one can elicit an elite-controller like suppression of the virus, but we don't yet know exactly how or why.
Working across scientific fields will be key for achieving the necessary leap forward to cure infected individuals of HIV. Partly as a result of her UCSF appointment in Urology and her involvement in the amfAR Cure Institute, Dr. Roan has had ample opportunity to collaborate with academics across various disciplines – but not as much with industry.
"I'd be very interested to work more with those in the biotech field – organizations like the BioHub and Google are doing cool things with large datasets, and I think collaborations with them to analyze some of the large HIV datasets we're generating could be really interesting and rewarding," she says.
Rewarding especially as the field moves towards tackling the biggest hurdles on the horizon, which Roan emphasizes are a cure and a vaccine.
"As a field we've tried so hard, and made some advances – a vaccine with 31% efficacy, and one person cured [Timothy Brown], but we just aren't there yet."
When asked how we might make those essential strides, she emphasizes that a key aspect is returning to the basics.
"Big clinical trials can tell you important things, but when we don't fully understand the molecular mechanisms behind how the virus infects and persists, putting most of the HIV funding behind [large-scale clinical trials] doesn't seem justified." Given this, she adds how disappointing it is that the NIH is funding less basic science that would improve our basic comprehension of how basic biology works, especially given that so many discoveries are actually serendipitous.
Underscoring the importance of intellectual freedom necessary to pursue work that may not have an immediately apparent translational value, Roan's parting advice is neatly summarized:
"I think about the CRISPR Cas-9 revolution, and how it would have never taken off were it not for an interest in understanding the fundamental workings of bacteria. It's important to understand that 99% of the time you fail in research as it pertains to your original goal or hypothesis, though you still learn something and sometimes breakthroughs come out of these unintended findings. [Basic science] is really a long-term investment."